One entry found.
In August 2016, Swiss announced that the route Sion (SIR) – London (first planned LCY, later switched to LHR) would be operated on the four Saturdays in February 2017 by Helvetic Airways Embraer 190 to connect the winter sports regions around Sion directly to England. The positioning flights between Zürich and Sion were also bookable. SIR is a quite small airport with only 24.000 passengers annually (2014) and hard to reach by sheduled flights, even harder that convenient as a day trip. I didn't have to think for a long time and quickly booked STR-ZRH-SIR-ZRH-STR looking forward to enjoying freat views of the Alps mountains in winter – and I did not get disappointed.
ZRH – SIR (outbound)
LX2840 operated by Helvetic Airways Embraer 190 HB-JVO
9:16 (STD 9:05) – 9:52 (STA 9:50) – flight time 36 min
Departure on RWY 28, heading westwards until Aarau, then turning left heading to the Thunersee. After 9 min the cruising altitude of 19.000 ft was reached. A short left-/right turn with views of the Thunersee. Left turn over Eiger/Mönch mountains, briefly heading towards northeast, followed by a approx. 180° right turn over Grimselpass/Obergoms to align with the Rhone valley. Descending along the Rhone valley between the summits to land on SIR RWY 25.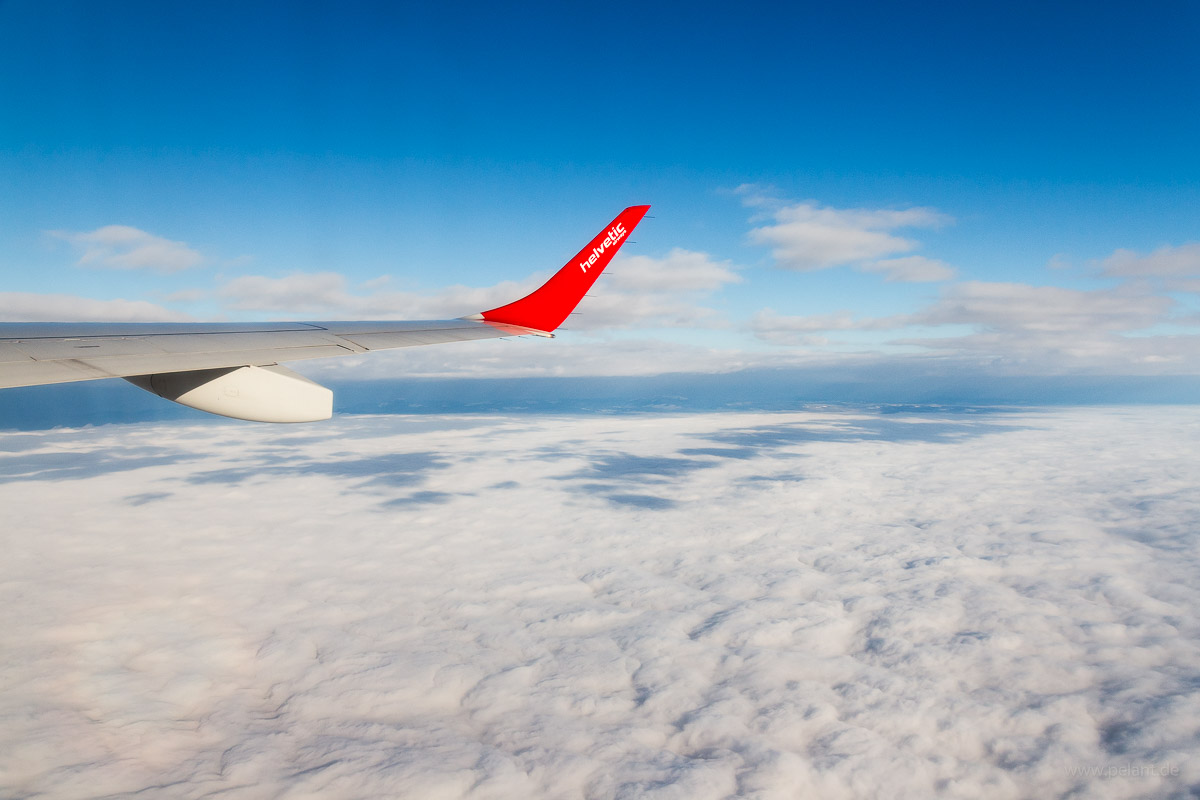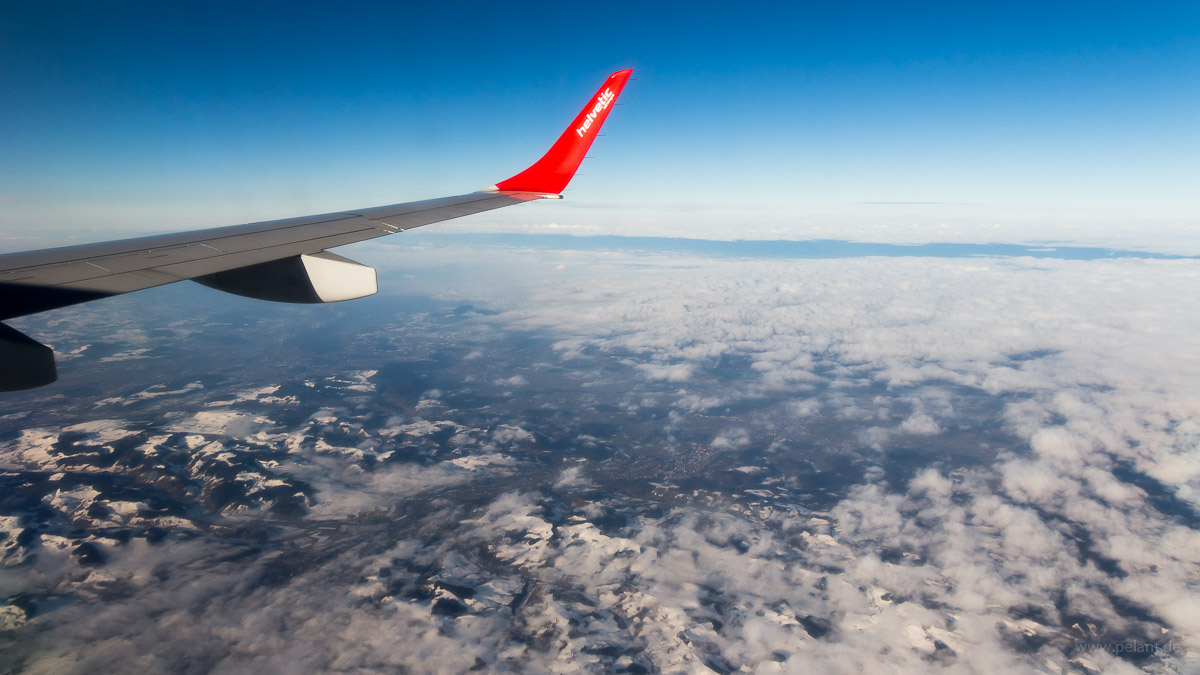 View of Lake Thun (bottom left)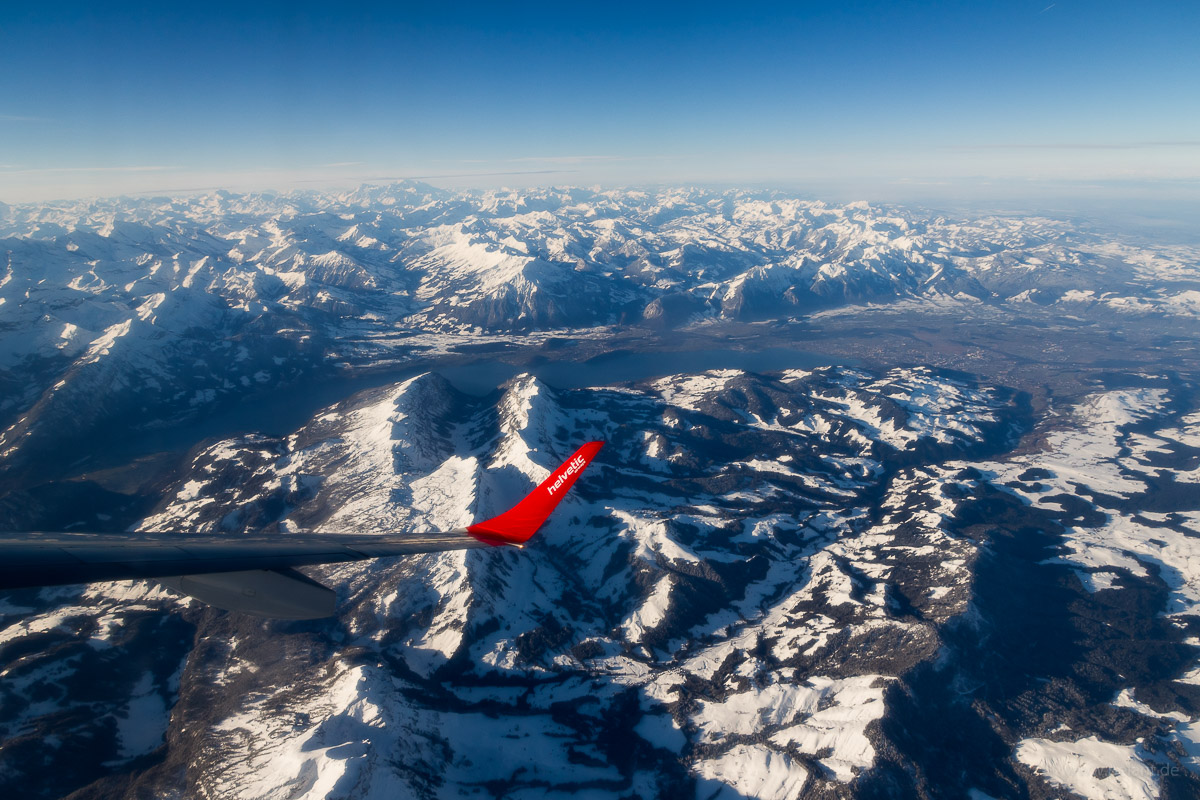 [View all] - more pictures to see...