475 entries, displaying 1 to 5
Who would have foreseen one year ago that up to two handful of Boeing 787 Dreamliner might daily pay a visit to Stuttgart airport? In pre-Corona times, Delta´s Boeing 767 has been the largest regularly scheduled visitor. But now, as the available belly cargo capacity, which is carried on passenger flights and among the factors which can decide the profitability of a route, decreased, TUI and British Airways currently operate chartered cargo flights from Stuttgart using their 787 fleets. Most flights go to North America, especially to Atlanta.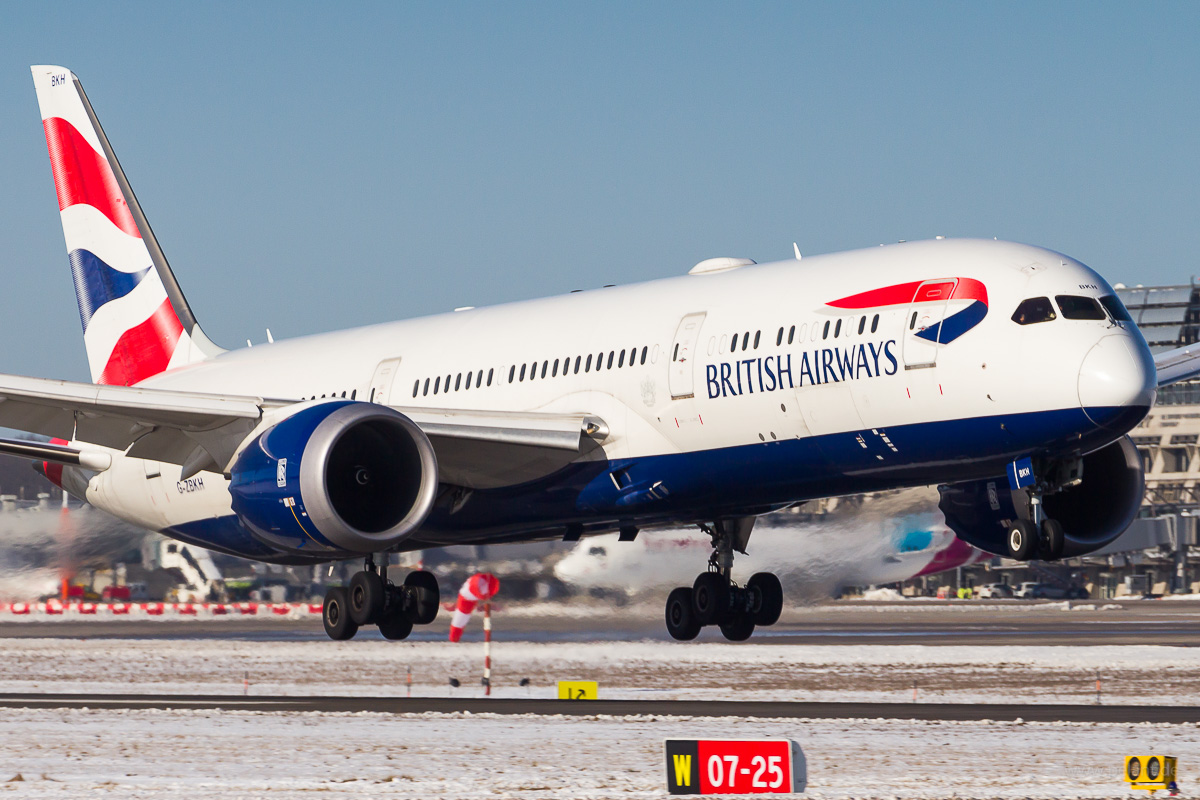 1 2
G-ZBKH British Airways Boeing 787-9 | BA918, then STR-LHR-ATL (BA917,BA3592) | 14.2.
1 2
G-ZBKD British Airways Boeing 787-9 | BA920, then STR-LHR-ATL (BA919,BA3578) | 14.2.
[View all] - more pictures to see...
- Alternative title: Winter Wonderland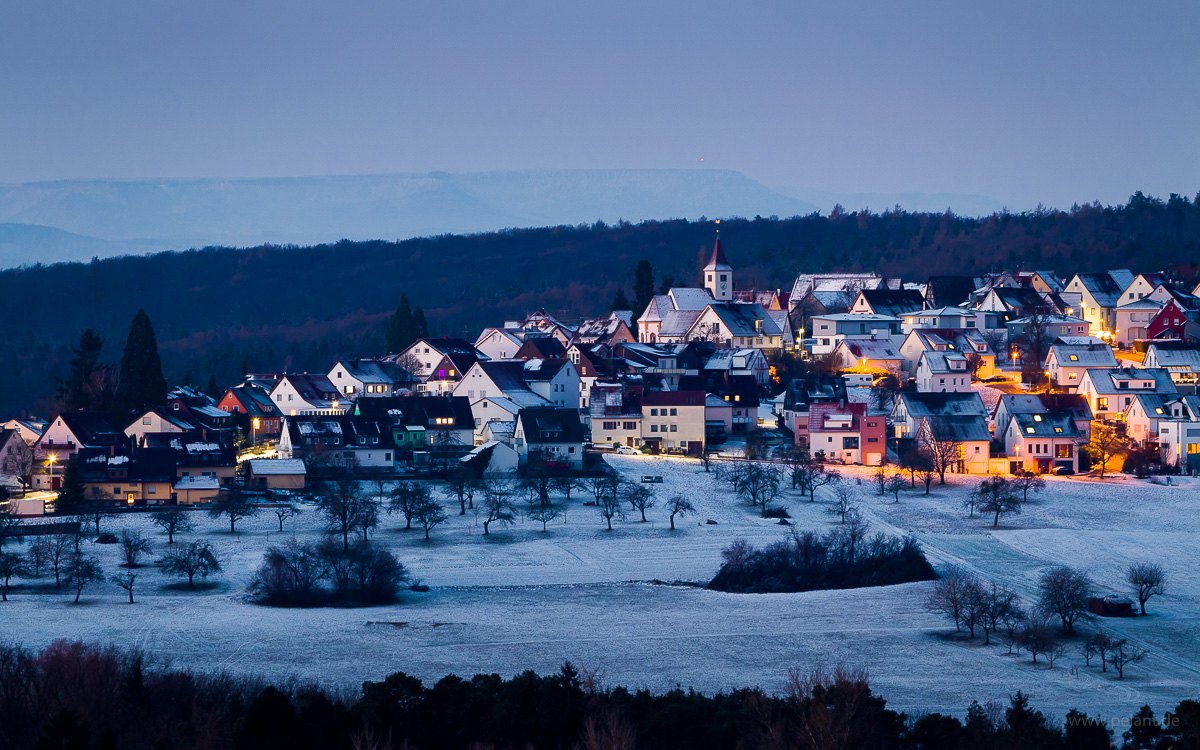 1 2 3
Altenriet
Early morning view of Altenriet (~2000 residents). Rainerwald (forest) and the edge of the Schwäbische Alb in the background.
As the sun approaches the horizon from below, the landscape is lit in purple tones: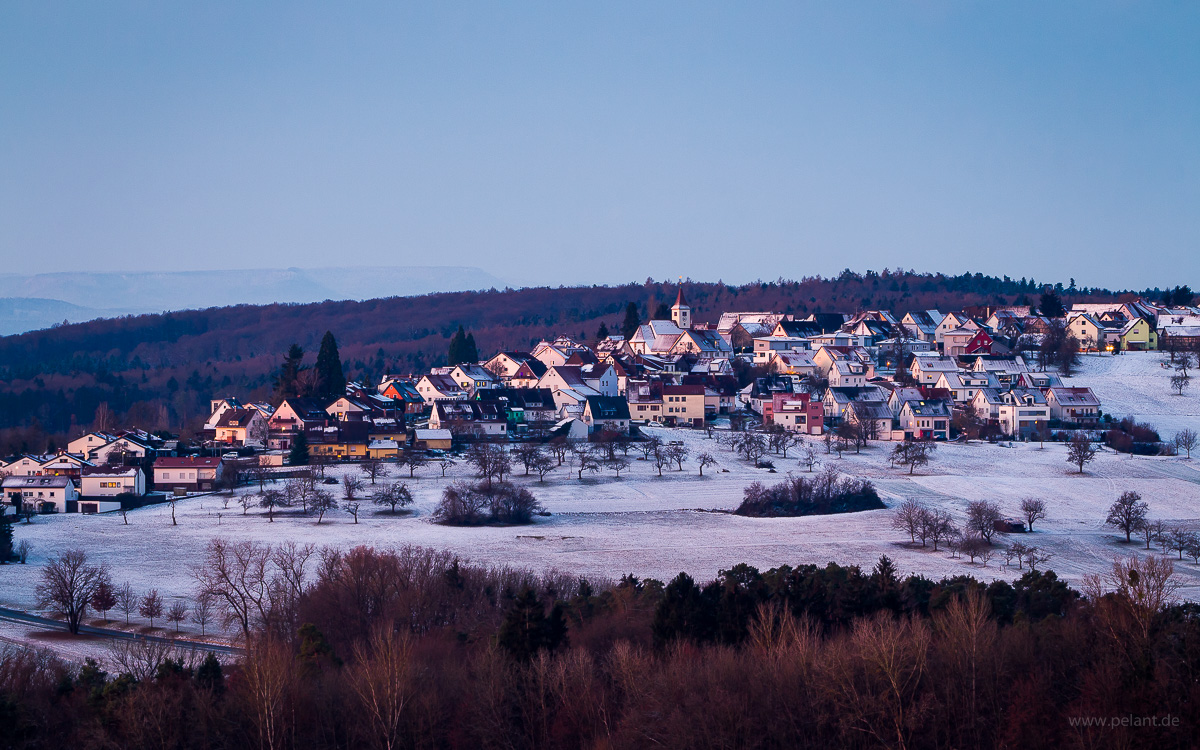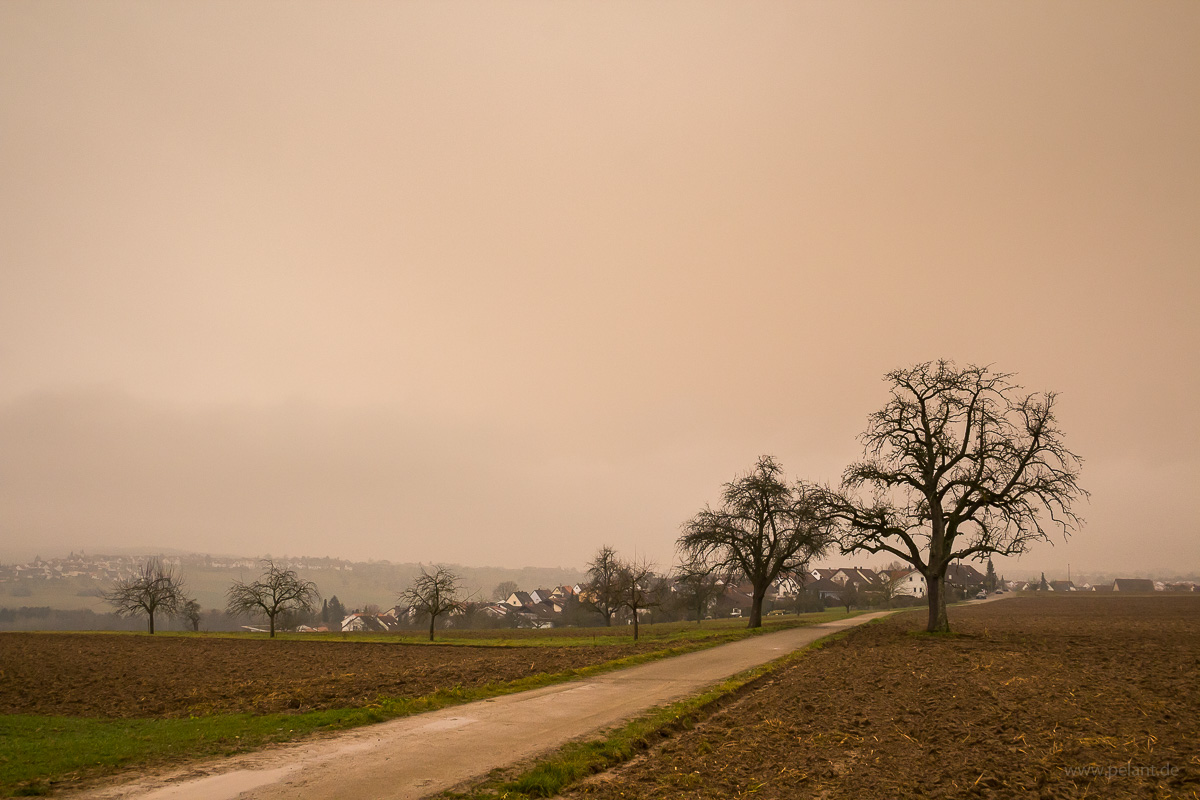 1 2 3 There are different variants of this image. Move the cursor over the correspondent boxes to display them.Around half past one on this foggy saturday with wind from Southwest, the cloud cover started to turn orange due to dust particles from the Sahara desert.
One could argue that simply the white balance on these pictures wasn´t correct, however, I set it manually to 4700 K because this setting is closest to my visual impression of the scene. 3700 K would be necessary to pull the clouds to neutral grey. With daylight setting (5600 K) the pictures were already much too yellow.