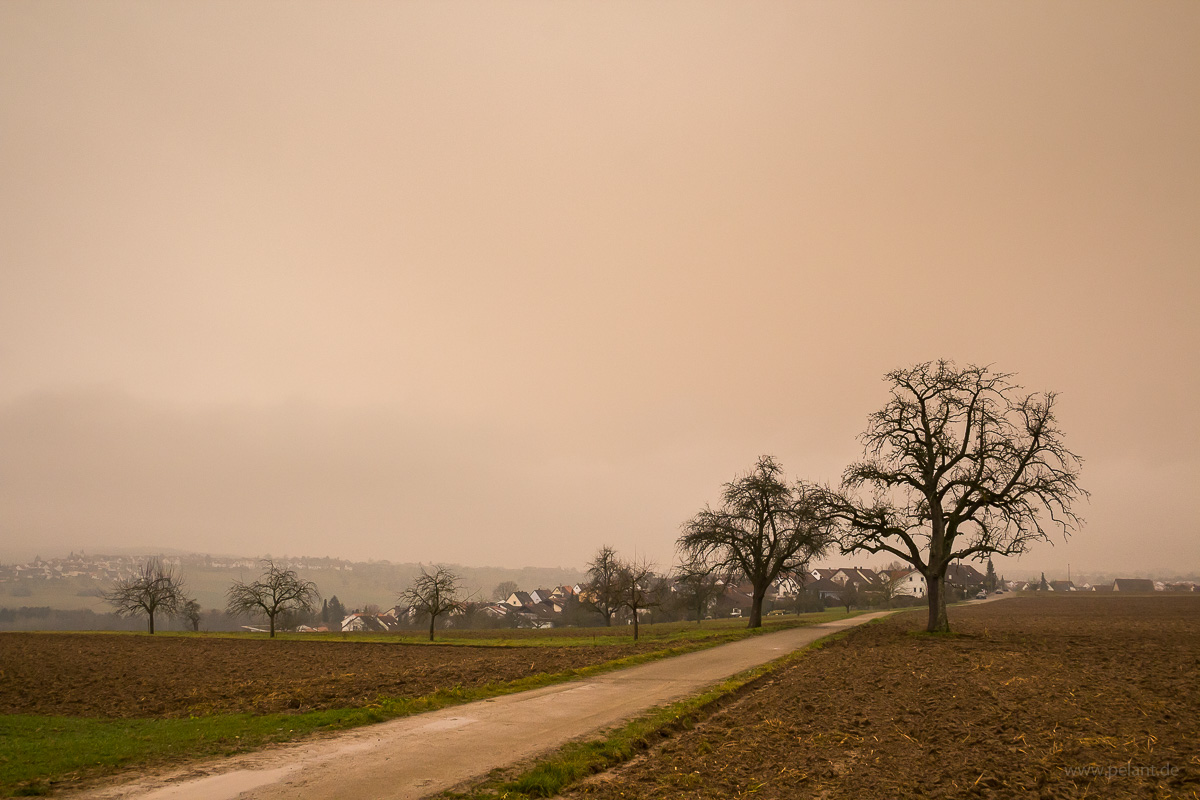 1 2 3 There are different variants of this image. Move the cursor over the correspondent boxes to display them.Around half past one on this foggy saturday with wind from Southwest, the cloud cover started to turn orange due to dust particles from the Sahara desert.
One could argue that simply the white balance on these pictures wasn´t correct, however, I set it manually to 4700 K because this setting is closest to my visual impression of the scene. 3700 K would be necessary to pull the clouds to neutral grey. With daylight setting (5600 K) the pictures were already much too yellow.
The following area of the page contains elements necessary to display enlarged images (lightboxes) and should NOT be visible. If you can read this, either the corresponding stylesheet file (css) hasn't finished loading yet or your browser is outdated or misconfigured.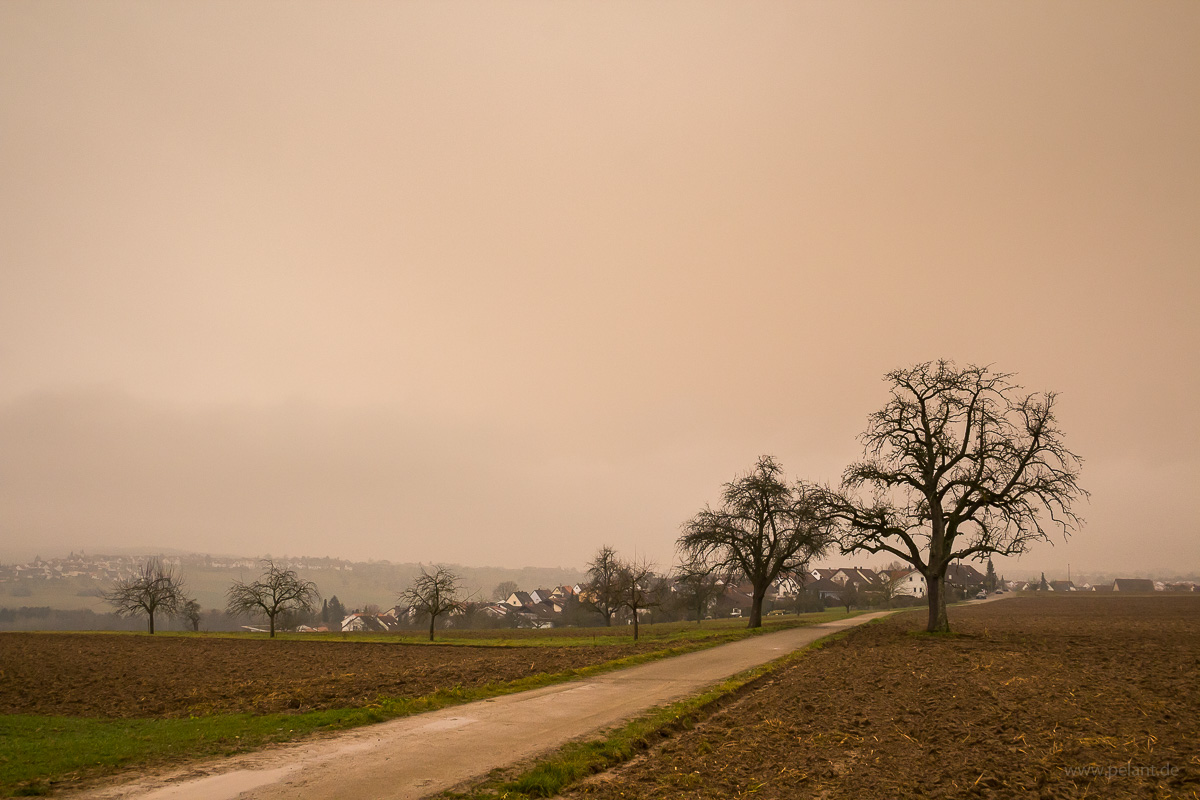 <>X