One entry found.
While watching alpine newts in the small pond in our garden, I noticed a small larva swimming which quickly disappeared towards the bottom. While first suspecting a dragonfly larva, I soon started to notice one, than many larvae on some algae covered surfaces. As the alpine newts (Ichthyosaura alpestris) are the only vertebrates in this lake, these newt larvae are easily identified ;)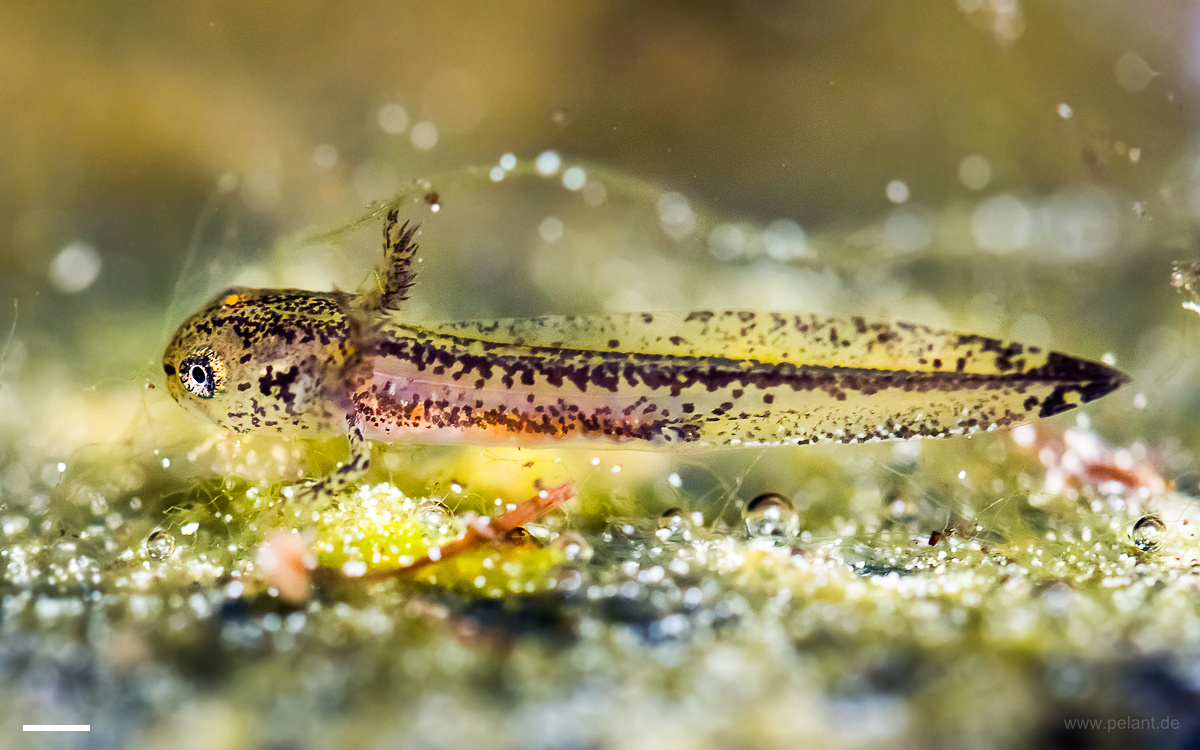 The larvae currently have a length of 10-15 mm, the scale bar (in the lower left of the images) indicates 1 mm – the larva in the picture above thus has a length of approx. 15 mm.
The newt larvae catch less attention than the tadpoles of frog, since their colour is more camouflaged, they prefer to stay close to the ground, and they don´t move a lot during this young stage.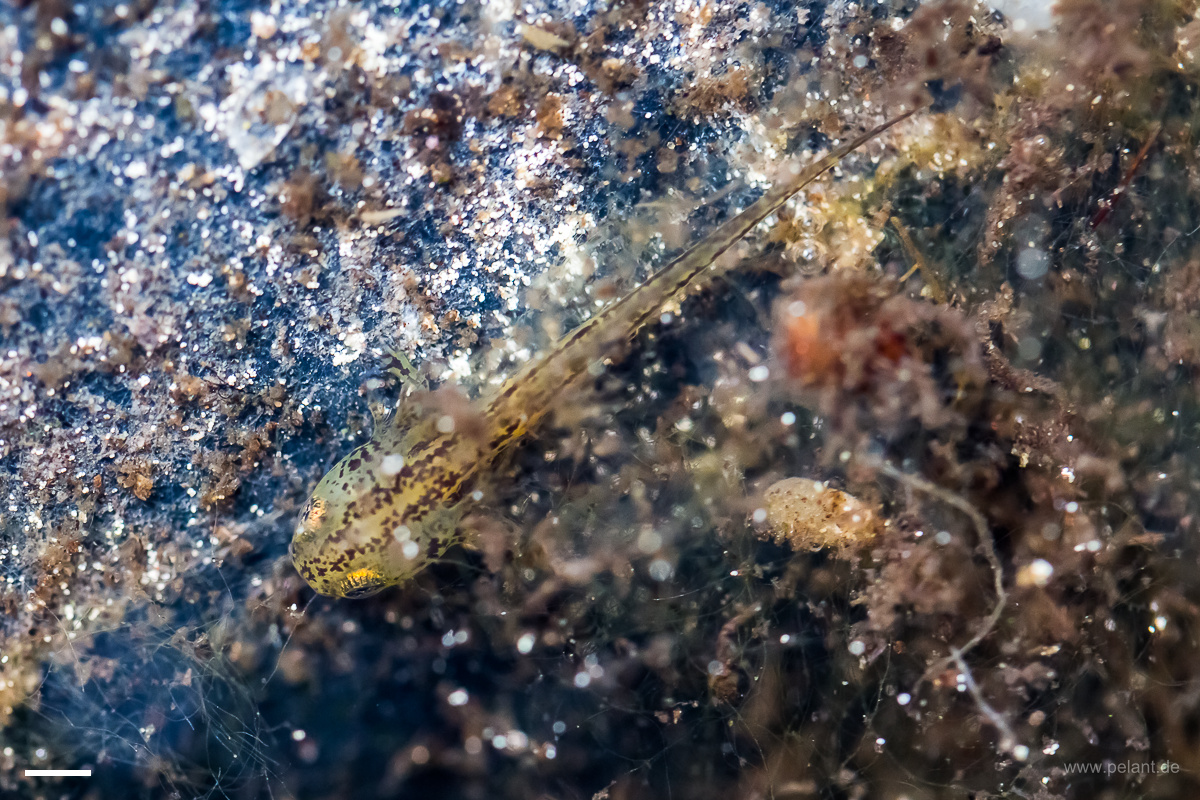 newt larve on the ground of the pond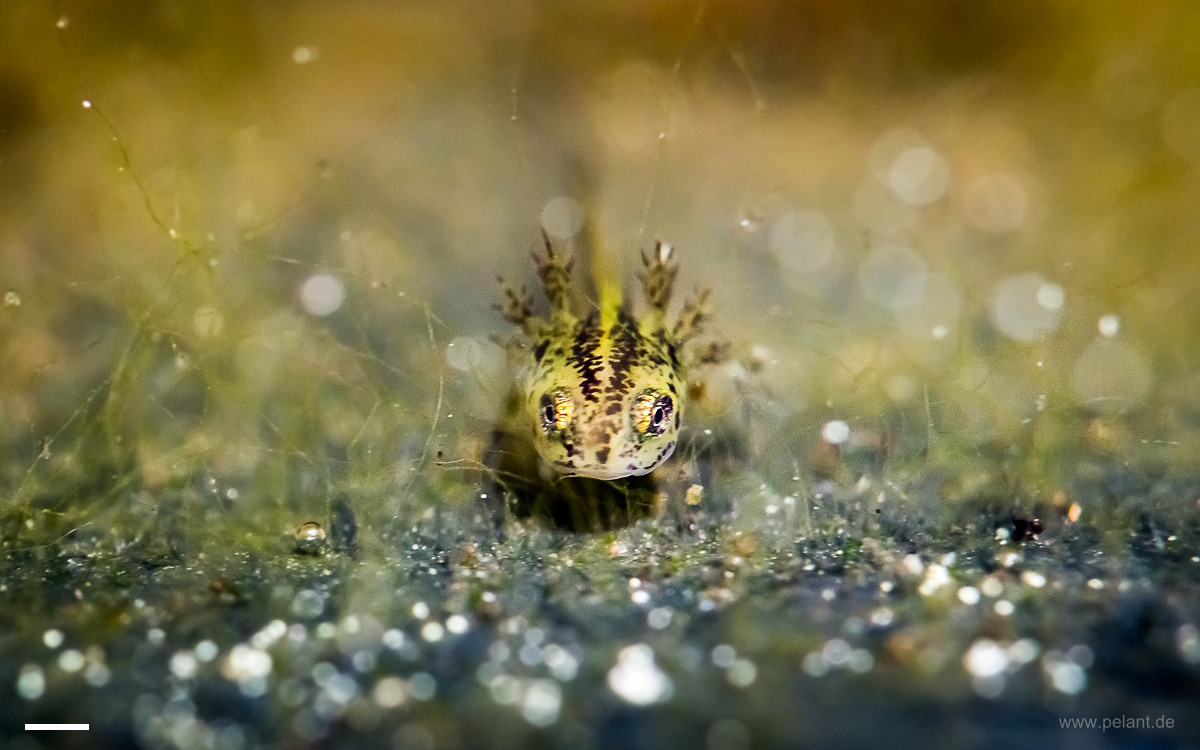 [View all] - more pictures to see...